salam..
i have hectic schedules 4 d next 2 consecutive days:
Wednesday
1. test OM -5.00-630pm
2. asignment OM chapter 6 kene hntar..
3. Demo system FYP depan SV..10am..tapi mendenye still ngarut2 sket..
even RFID tag cant be detected by RFID reader..wattahek?
then, after analizing and inspecting with one of my member..
we conclude dat d tag's bateri have drown..abish~
how come d thingy..only 4-5 months..bateri abis oready..
aiyark!
Thursday
kul 8am kene ade kat hosp sg buloh..
so,kene bertolak dari UTP..
hmm..maybe around 5am..
4 now..i try to find sumone who can accompany me..
5 am maa..still a tido time 4 me..
ade sape sudi?klu ade..roger2 ar ek..
nak tnye face to face..segan ar lak..
(tpi sebnrnye xske kene rejek..haha)
tapi klu da xde rezki..xde pun xpe..
da biase da jadi lone ranger yg kacak bergaye..kuikuikui..
cume bukan bawa kete time2 subuh sebegini je..hihu~
neway,smoga Allah sentiasa bersama aku dan mempermudahkan segala urusan ku d dunia dan akhirat...amin~
hmm..xbest entri xde gmbar walaupon sepam..
so,aku korek sket gmbar dlm external hardisk..
jmpe lak gmbar rania ni..sgt comey~
nah layan~
n komen dan kritik(KnK) klu rajin..
-rindu nak sakat n kaco2 die..xtahu pe yg merah kat mulut die tu..ruam gamaknye..hihu~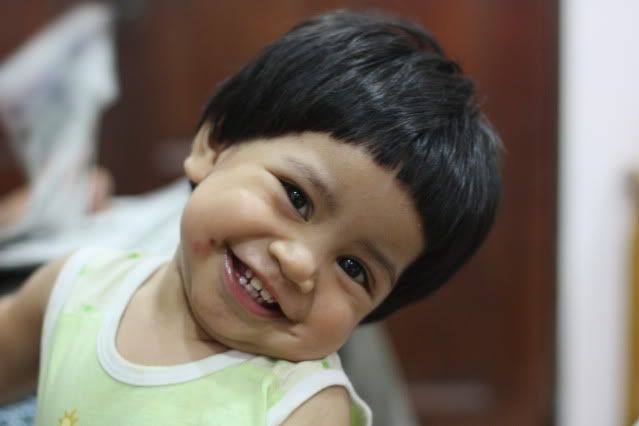 -end-
wassalam..